Genoa La Superba
Overlooking the Ligurian Sea, its history is tied to seafaring and commerce. It is known, among other things, for being the birthplace of Christopher Columbus, Giuseppe Mazzini, and Goffredo Mameli. Its port is the most important in Italy.
The physical symbol of the city is its lighthouse, located on the border between the San Teodoro and Sampierdarena districts, on the rocky spur that closed the disappeared hill of San Benigno to the sea, known as La Lanterna, while it is traditionally represented by the Cross of St. George, supported by two griffins in the coats of arms. For over eight centuries the capital of the homonymous republic, Genoa has been referred to as La Superba, La Dominante, La Dominant of the seas, and The Republic of the Magnificents.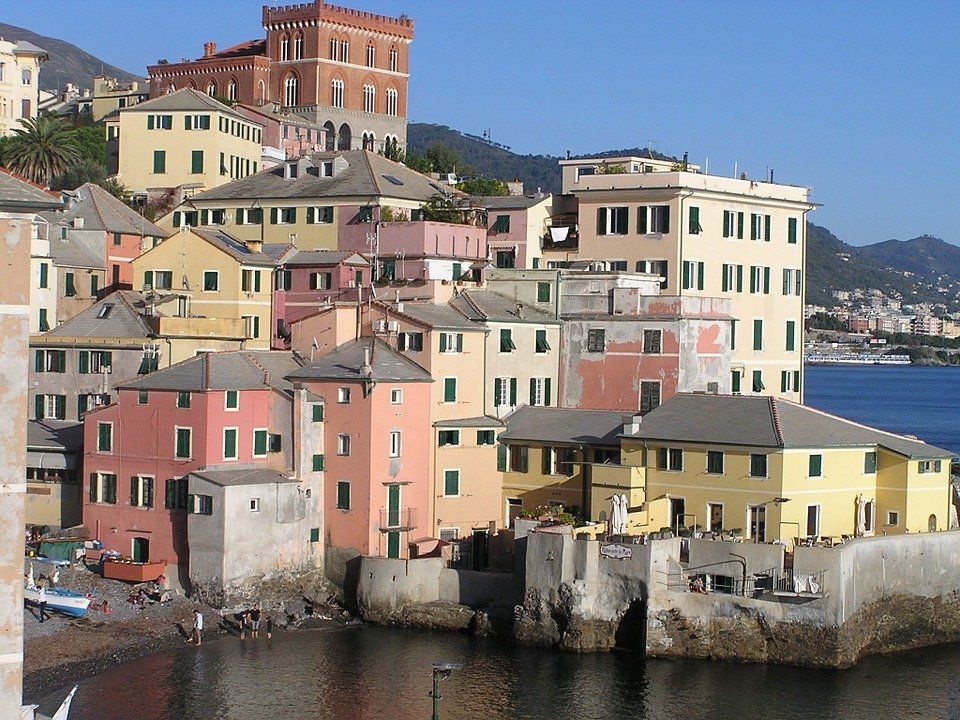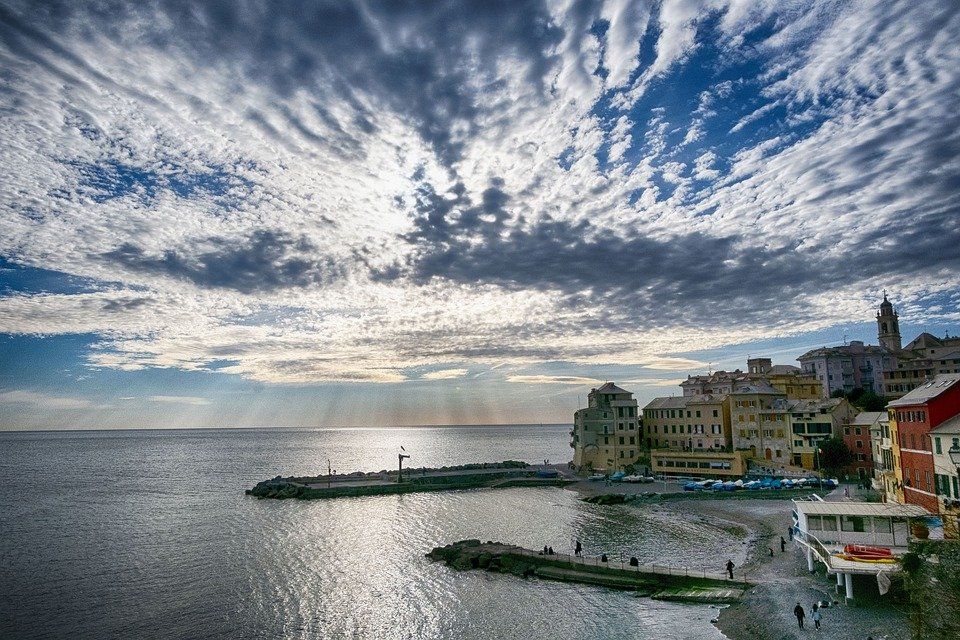 It hosted Expo '92, the controversial G8 summit in 2001, and in 2004 it was European Capital of Culture. In its historic center, numerous palaces, collectively known as the Palazzi dei Rolli, have been declared World Heritage Sites by UNESCO.
In Genoa, there are some of the most beautiful palaces in Europe, authentic treasures, often still private residences, to be sought and discovered both in the historic center of Genoa and along the Riviera.
The Banco di San Giorgio, the oldest bank in the world, was located in the Palazzo San Giorgio. History tells that Napoleon Bonaparte looted this credit institution several times to subsequently found the Bank of France.
Today, while maintaining its industrial tradition, it is an established tourist, cultural, scientific, musical, and university center. The Ligurian capital is also known in the fields of scientific research and technology with well-known centers of excellence, in those of publishing, telecommunications, sports (Genoa is the birthplace of Genoa, the oldest Italian football team still in existence, Sampdoria, and is an important site for the practice of rugby, hockey, swimming, water polo, rowing, and savate, sports of which the city is the main Italian hub.
The Genoa Aquarium
Our agriturismo is in an optimal position to easily reach the historic center of Genoa and the Genoa Aquarium.
With the AMT lines, it is possible to move around GENOA at a low cost. From our agriturismo, you can reach the city center with the 516 line, which will take you to NERVI and then with the 17 line, you can reach the center without traffic in about 20 minutes.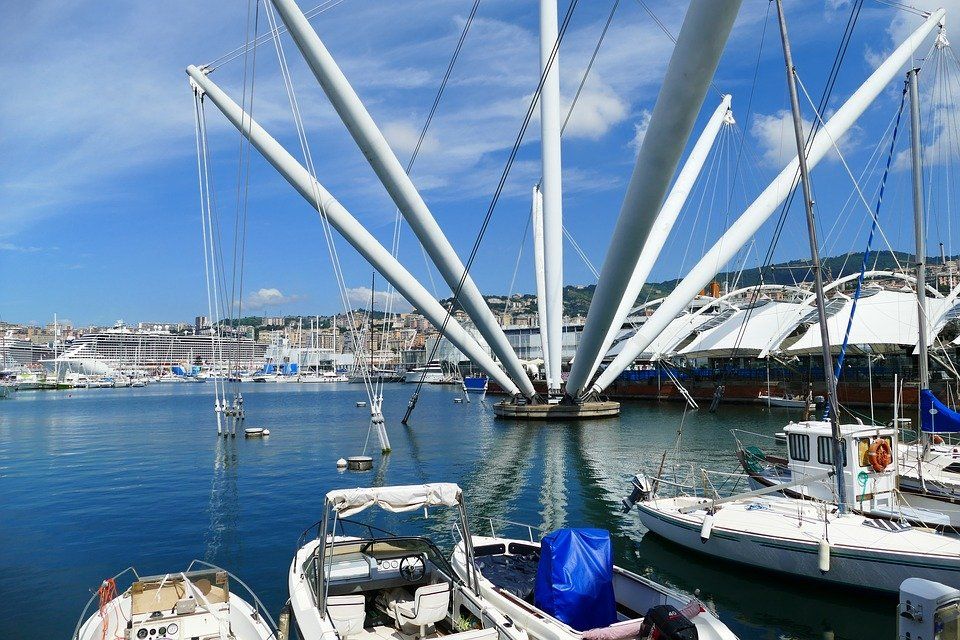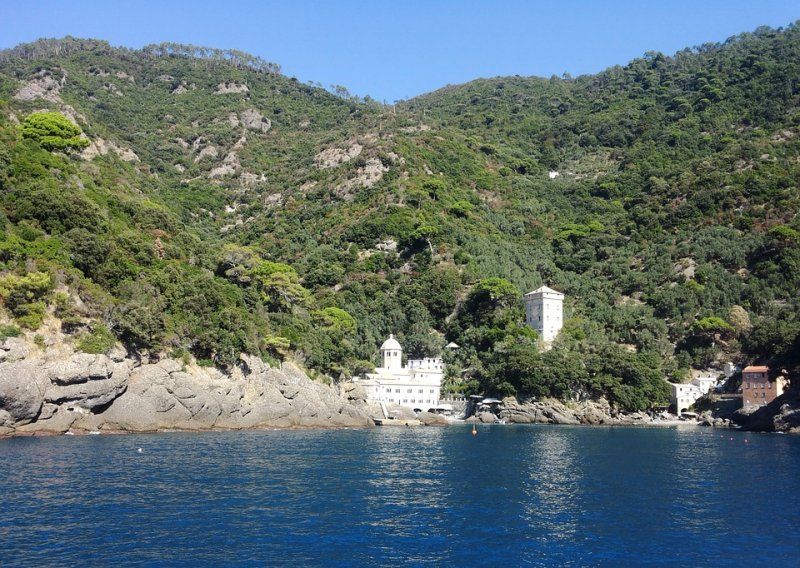 Camogli, Portofino Mount, Cinque Terre
Our agriturismo is in a strategic position, as it is located at the beginning of the Municipality of Genoa and at the same time close to the PROMONTORIO DI PORTOFINO.
EVERY MORNING IN THE SPRING, SUMMER, AND AUTUMN, FROM THE UNDERLYING PORT OF NERVI, BOATS LEAVE DIRECTLY TO:
Camogli

San Fruttuoso di Camogli

Portofino

Santa Margherita Ligure

Cinque Terre
OR YOU CAN REACH THE SAME PLACES (EXCEPT FOR S.FRUTTUOSO DI CAMOGLI, WHICH CAN ONLY BE REACHED BY SEA OR ON FOOT) BY TRAIN FROM THE VERY NEARBY NERVI STATION

IN ADDITION, IT IS POSSIBLE TO REACH THE SAME PLACES BY CAR. IN ANY CASE, WE WILL TRY TO BE EXHAUSTIVE IN PROVIDING YOU WITH ALL THE NECESSARY INDICATIONS.

AGRITURISMO SANT'ILARIO